The proceeds support the Chapter's Guide Right Program; an initiative to mentor and cultivate youth in the Baltimore Metropolitan Area.
Click here to see 49th Kappa Vegas Gala Video
2019- 2020 Kappa Vegas Gala Sponsorship Letter
2020 Kappa Vegas Gala Sponsor Packet 
Silent Auction Items  (See Below)
(Note: This listing does not include all of the item that will be auctioned during Kappa Vegas)
         Men's Wrist Watch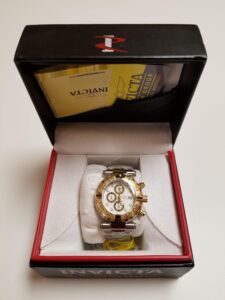 Item Description: Invicta Reserve Subaqua Noma I: gold tone & stainless limited edition #1893 of 2000. Original MSRP $499 (new in box)
          Men's Wrist Watch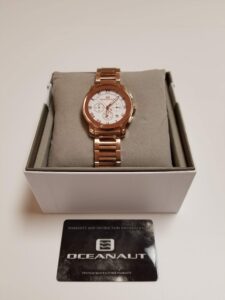 Item Description: Oceanaut Men's Rivera Rose Gold Chronograph bracelet band 44mm case size MSRP $650 (New in Box)
Black Wool Capelet with Black Fox Collar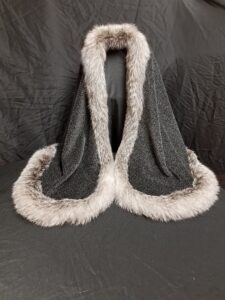 Item Description: Exquisite capelet for that special person with refined style! Retail Value $2500 (Kent Fisher Furs)
           Charm Bracelet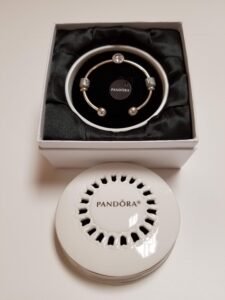 Necklace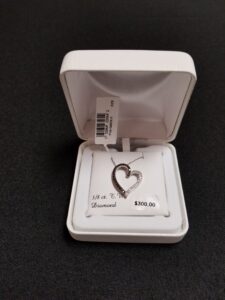 Item Description: Elegant heart-shaped diamond encrusted necklace. Valued at $300.00  
Item Description: By Pandora. Open bangle w/interchangeable ends, w/two barrel clips & cubic zirconia  radiant hearts charm MSRP $295
           Chess Set & Book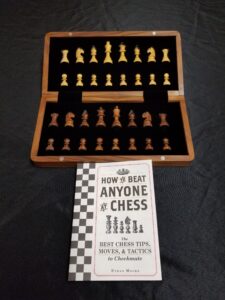 Item Description: Magnetic travel Chess Set Made of wood & chess reader: How to Beat Anyone at Chess-Ethan Moore Book & Set Value $65
 Mercedes-Benz Backpack with Accessories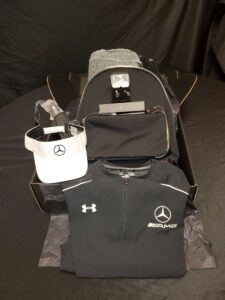 Item Description: Mercedes-Benz Backpack with Flashlight, Cuff Links, Blanket, Golf Visor, AMG Racing Shirt, and Key Ring Value $350
           Liquor Gift Basket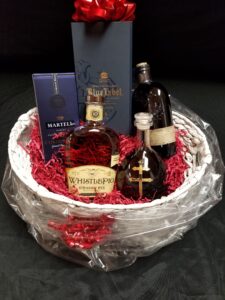 Item Description:  Martel Cordon Blue/Whistle Pig/Dusse VSOP/BIB & Tucker Bourbon Small Batch/ Johnnie Walker Blue Label Value $650
Golf- Bid on and win a Baltimore's Classic 5 round of golf for your foursome! Each certificate entitles up to four golfers to one round of golf (cart included). All valuations based upon summer season rates.
                           Charity # 8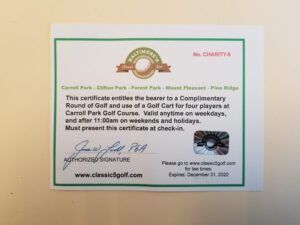 Charity # 9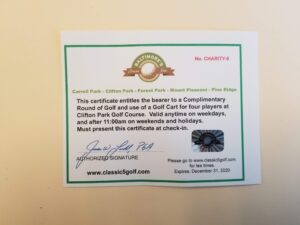 Item Description: Charity Lot #8 & #9 Carroll Park (9-hole) and Clifton Park Golf Courses + two dozen Callaway golf balls (Valued at $300) Min Bid $125.00
                     Charity #10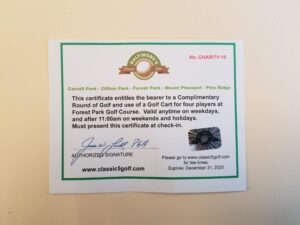 Item Description: Charity Lot #10 Forest Park Golf Course + one dozen Callaway golf balls ($180 value) Min Bid $75.00 
                         Charity #11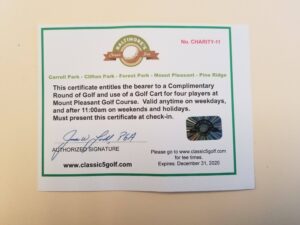 Item Description: Charity Lot #11 Mount Pleasant Golf Course+ one dozen Callaway golf balls ($208 value) Min Bid $90.00 
                       Charity #12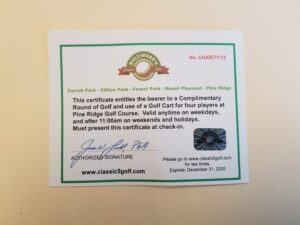 Item Description: Charity Lot #12 Pine Ridge Golf Course, plus one dozen Callaway golf balls ($220 value) Min Bid $100.00