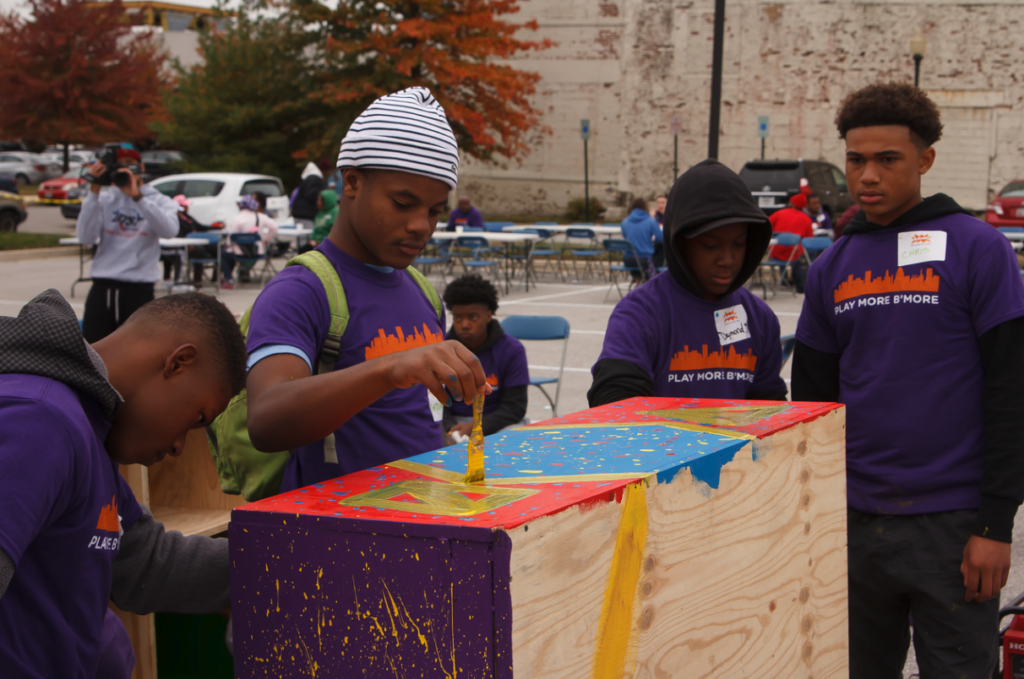 Donate to the Foundation
Each day, the Kappa Alpha Psi Foundation of Metropolitan Baltimore (KAΨFMB) is working harder, reaching farther, and cultivating partnerships to ensure we improve the human condition for Baltimore's distressed communities and families.
Our organization is committed to impacting the students and families in Baltimore City and Baltimore County. Over the last 27 years, we provided several high-quality initiatives including SAT workshops, mentoring programs, financial aid workshops, and employed young people during their summer breaks.
As the KAΨFMB focuses on providing African-American men further access to higher education, mentors and a supportive network, we invite you to be a part of our work.
To build a better city, we need your help. All donations are tax deductible. (Tax-ID #: 521944540)
Ways to Donate
Give Online
When completing the form, please fill out the Additional Comments section indicating where to apply your donation (ex. Foundation Scholarship Fund, Kappa League Donation, etc.
KYCC $20 for 12 Program
Support our Kappa Youth Community Center by donating just $12 a month
McPherson STEM Scholarship
Donate to support the McPherson STEM Scholarship. More info on the scholarship can be found on our 'Scholarships' page.
Maryland Charity Campaign (MCC)
We will be participating in the 2023-24 Maryland Charity Campaign (MCC), the State's charitable giving program used by Maryland State Employees and Retirees. Through the MCC, a pledge of just $1 per paycheck ($26 total!) will help us raise $25,000 to support the young men of the Benchmark Kappa League and provide a warm holiday meal for those in need. Designate your donation to the Kappa Alpha Psi Foundation of Metropolitan Baltimore (MCC# 521944540). If you work for the State or have any questions about the program, please contact Brother Kagame Li-A-Ping at [email protected].